Apple is a leader in innovation since its inception back in 1976. Whether it be the iPhone or the iOS, the company has been successful in being one step ahead of everyone else. However, the fact that at no point is the tech-giant resting on its laurels is what makes it consistently amazing. While most of the companies were discussing their decision to pull chargers from the iPhone retail package, they've got a new patent.
The latest from Apple is a design patent, which at this point stands granted. With the new year here, the first week brought two patents on the back of a new charging design.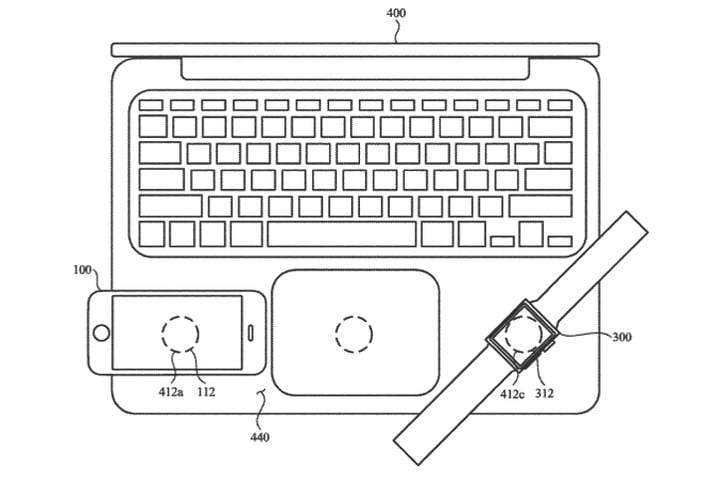 What's the latest Apple innovation and How does it affect users?
The latest upgrade concerns a two-way charging possibility, in the regular design of a MacBook. However, it's likely that most of us will are already familiar with the phenomena of reverse charging.
Apple is talking up the brand new design as an extra motive for getting the newer MacBook. It's a method of using the source in the next versions of the MacBook or iPad Pro to charge the iPhone or Apple Watch. Basically, all the big boys in the product range will be apple to charge up the smaller products.
On the back of an iPhone, there'll be a two-sided charge base. This is a compact wireless space through which it can charge an apple watch. However, the iPhone itself can also take life from a MacBook.
Reactions to the Patent and Expectations from the futuristic project:-
Following is an excerpt from Apple's officials on the design and the patent grant:-
"A portable electronic device comprising of a transmit inductive coil Is being configured to wirelessly transmit power through the back surface of the enclosure to an external device that is positioned proximate to the back surface of the enclosure."
It's a major breakthrough considering the fact time and money spent on this project. According to reports, the project this design was in development since 2016. However, in no way, shape or form is this the final concept. Neither has the commercial viability of the design been tested, Nor the reasonable cost.
Of course, patents don't always mean a guarantee of wider commercial release, especially with Apple. One such instance was the AirPower wireless charging Mat project back in 2019.
Whether this feature arrives with the next generation of M1 Macs remains to be seen for now. However, one thing you can be sure about is the fact that Apple won't be stopping its endeavors here.
WhatsApp To Stop Working On These iOS And Android Devices From January 1